Tomatoes and charcoal for your skin? "Magnetic" oil-attracting water for your face? How about a kitty, an elephant, a swan and (we think) a hippo you can mix together for your own personal eye color? These are just a few of the latest products on the beauty market tempting you to break out of your beauty rut and try something new. We spent some time poring through the top beauty websites and blogs and found some pretty cool new beauty products we're ready to try – and we think you will be too, now that you're in the know!
Although there are a ton of new 2015 beauty products in all sorts of categories there were a few that we saw over and over again, which clearly are worth a quick look:
F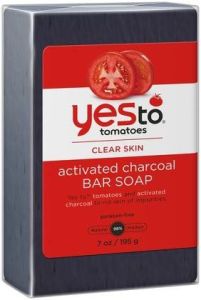 or clearer skin – facial and body – charcoal is the new go-to ingredient popping up in items available both at the drugstore and at the chichi department store beauty counter, depending on your budget. Personally we love a drugstore bargain! Yes to Tomatoes Clear Skin Activated Charcoal Bar Soap ($5) is petroleum, paraben and cruelty-free, and removes and absorbs impurities and oil from the skin naturally. And no, it's not the same kind of charcoal you BBQ with. You can find it online or in most local drugstores.
To moisturize around your eyes without that greasy feel, try Neutrogena Hydro Boost Gel Eye Cream ($19). According to their website, it's a "light, water gel-cream formula" that gives your delicate eye area a hydration boost and locks it in all day. It absorbs quickly yet rocks the moisturizing power of a cream without the heavy feel.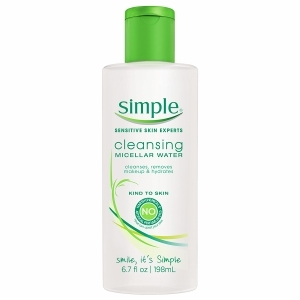 Alright…this next one is really cool. The first time we saw Simple Micellar Cleansing Water ($7) on the drugstore shelf we thought, "Oh puh-leeze. They're selling bottled water as a facial cleanser!" and walked right on by. Well we're not above admitting we're wrong, and after our research we stand corrected. Micellar water really is something unique and new, and it really is gentle yet effective. This is how it works: Micelles are tiny molecules suspended in purified water. They are attracted to, and absorb, oils and impurities in your skin. With a moistened cotton ball you literally sweep away the stuff that makes you break out, without any harsh soaps or chemicals. Beauty at the molecular level. Very 21st century!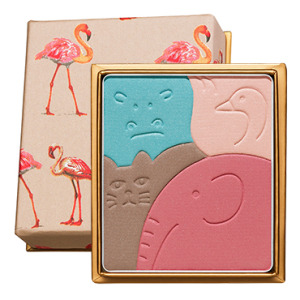 This next item we had to include just for the fun of it. Paul & Joe Limited Edition Face & Eye Color CS – Les Flamants Roses ($39) is a splurge, but it does work as both eye color and blush. Try not to smile at the happy faces watching you (in a cute, not creepy way) while you mix the colors according to your outfit or mood. Plus it smells heavenly – ingredients include Orange Flower water, Rosa Canina fruit extract and White Lily extract; and we personally believe any beauty item you have to say with a French accent commands at least a little bit of a price premium. Ooh la-la indeed!
At The Georgia Institute of Cosmetology our mission is to provide exceptional, state-of-the-art cosmetology training to our students. Teaching to the latest beauty products and trends means you graduate with all of the hottest tools, techniques and tricks under your belt, ready to share with your clients from day one. Flexible scheduling and financial aid make it easy – check us out today to get started on your career for life!